Did you know that the federal Environmental Protection Agency spends millions of dollars on guns, body armor, camouflage equipment, unmanned aircraft, amphibious assault ships, radar and night-vision gear, and other military-style weaponry and surveillance activities?
You read that right—EPA, not the Army, Navy, Air Force, or Marines.
Why?
Because EPA regulations are so ubiquitous, so onerous, and so contrary to the spirit of our freedom-loving nation that ordinary Americans find themselves facing the decision, over and over again: Do I meekly submit, or do I stand up for my rights?
And if they want to stand up for their rights, how can they?
Few can afford costly lawsuits. Armed resistance, even if permissible "when a long train of abuses and usurpations … evinces a design to reduce them under absolute Despotism" (as America's Founders stated in the Declaration of Independence, standing in a long line of Christian thinkers about whom I wrote in my doctoral dissertation), rarely succeeds.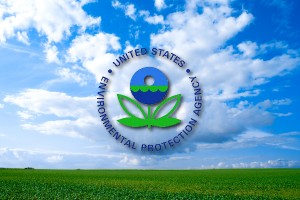 Yet a few brave Americans have stood up for their rights—mostly, we're glad to say, in the courts, but sometimes on their own land, challenging EPA's lawless actions. (And sometimes, as you'll see in a moment, they have prevailed in the courts!)
In response, rather than reassessing whether it's violating the Constitution, trampling people's rights, acting tyrannically, EPA doubles down.
It becomes its own military.
And its militarization is a direct threat to life, liberty, and property—if not yours specifically, certainly other Americans'.
It's part of President Obama's plan to "fundamentally transform" America into a nation that our Founding Fathers wouldn't begin to recognize.
That's one reason why Cornwall Alliance's message is so important. We don't want to see our beloved nation torn by armed resistance. We believe it can be restored to its Constitutional foundations without that.
But that can happen only if the thinking of leaders in Washington and around the country changes, and they then roll back many of EPA's oppressive regulations.
That change in thinking is our aim.
If EPA didn't try to regulate so much, it would feel no need to militarize, because patriotic citizens wouldn't be so tempted to resist.
Just how bad are EPA's excesses? Most Americans have never heard of them, and few who have know just how outrageous they are.
EPA spends nearly $75 million each year on "criminal" enforcement, including money for 200 "special agents" charged with fighting environmental "crime."
Each agent costs $216,000 a year in salary, travel, equipment, training, and other expenses. EPA backs them with over 1,000 attorneys, making it one of the country's largest law firms.
Next to its militarization, EPA's wasteful spending pales into insignificance.
Sure, it overpays its 16,000 employees, over 70 percent making more than $100,000 a year (totaling $1.1 billion a year) and 75 percent receiving bonuses despite budget cuts and soaring federal debt.
Sure, it wastes hundreds of millions of dollars on high-end office furnishings, sports equipment and "environmental justice" grants to raise awareness of global warming.
But that's just typical government waste. Obnoxious, irritating, frustrating, but typical. It's not an existential threat.
Much worse is EPA's taking on all the characteristics of a despotic regime, flouting laws meant to limit its activities, ready to pound subjects into submission to its rapidly multiplying violations of our God-given, Constitutionally recognized rights.
Let me tell you a quick story to illustrate this on an individual level.
In 2012, Andy Johnson, a Wyoming rancher, after obtaining all necessary state and local permits, dammed a small, intermittent stream on his property to create a stock pond.
In addition to providing constant water for livestock, the pond is an environmental boon, creating new wetlands for fish and wildlife, including waterfowl, a bald eagle, and moose.
It improves water quality, providing a place for suspended solids to settle. Outflowing water is three times cleaner than inflowing. Suspended solids in the nearest navigable waterway downstream—the Green River—are 41 times greater, so the pond is significantly cleaner.
But in January, 2014, EPA accused Johnson of violating the Clean Water Act (CWA) by constructing the dam without federal permission, ordered him to restore the property and prepare a mitigation plan, and threatened him with $37,500 in fines for every day—$1,125,000 per month!—he failed to comply.
Even though the CWA explicitly excludes stock ponds from any requirement for a federal permit!
After over a year of fruitless negotiations, Johnson sued EPA in August. Will he prevail? Time will tell.
Andy Johnson is just one of hundreds of honest, law-abiding, hard-working Americans oppressed by a federal bureaucracy run amok. Although courts sometimes rule in their favor, the cost of defending themselves can still be devastating.
Just how far has Obama's EPA gone beyond its Constitutional authority?
Far enough to be slapped down, thank God—even by the mostly liberal, Obama-affirming courts—repeatedly.
On June 26, 2015, the Supreme Court set aside EPA's Mercury and Air Toxics Standard because it failed to meet legal requirements for cost/benefit analysis. For the majority, Justice Scalia wrote, "It is not rational, never mind 'appropriate' [as the law requires], to impose billions of dollars of economic costs in return for a few dollars in health or environmental benefits."
On July 28, 2015, the Washington, D.C., Circuit Court of Appeals ordered EPA to rewrite its 2011 Cross-State Air Pollution Rule because "EPA … required states to reduce pollutants beyond the point necessary to keep downwind states in compliance with the agency's pollution rules … violat[ing] the Supreme Court's clear mandate."
On September 1, 2015, federal district judge Robert Junell voided endangered-species protections for the lesser prairie chicken, finding that EPA failed to consider, as law requires, plans by state wildlife agencies and landowners to reduce threats before listing the animal.
On August 28, 2015, a federal judge in North Dakota blocked EPA's controversial Waters of the United States (WOTUS) rule hours before it was due to take effect.
Over the past decade, the Supreme Court has limited EPA's authority over isolated wetlands that do not significantly affect navigable waterways. But Obama's EPA still attempted to regulate millions of acres not covered by the CWA.
How?
By ignoring the word "navigable."
Judge Ralph Erickson partially nullified EPA's action, calling its interpretation of the CWA's jurisdiction "exceptionally expansive."
After EPA defiantly announced that it would enforce the regulation anyway outside the 13 states under Erickson's jurisdiction, the Sixth Circuit Court of Appeals made Erickson's injunction nationwide, finding EPA's guidelines "at odds" with Supreme Court rulings.
These court rulings are good news! More should follow, though Justice Scalia's death makes that expectation more tenuous—heightening the need for the Cornwall Alliance to provide vital information to prevent the adoption of bad laws and regulations in the first place.
But these rulings don't undo damage already done. Individuals and businesses nationwide had already spent hundreds of millions—in some cases, such as power generating companies, even billions—trying to comply with the rules before the courts struck them down.
And that's part of the strategy of the radical environmentalists who dominate EPA. Even if they suspect courts will strike down a rule, they adopt it expecting that businesses—especially in the energy sector—and their customers will be forced to work toward compliance and bear huge costs in the interim.
For instance, after the Supreme Court struck down EPA's mercury regulation, the chief EPA air administrator gloated on EPA's website that it didn't matter because "the majority of power plants are already in compliance or well on their way" and "we are still on track."
In short, forget legality, we'll do everything we can to force our vision on the nation, and if the courts strike down our rules, we'll have pushed the nation down the road in the meantime.
But maybe, just maybe, such gaming of the system is coming to an end.
The Supreme Court's stay of implementation and enforcement of EPA's "Clean Power Plan" is tremendously significant.
It's the first time in American history that the Supreme Court has granted a stay against a regulation. Ever. That's momentous.
And while it didn't by itself strike down the regulation, it raised strong expectations that, whatever lower courts might do, the Supreme Court will strike it down.
Why?
Because the Supreme Court issues stays only if four strict criteria are met:
There's a "reasonable probability" that four justices will agree to review the case.
There's a "fair prospect" that five justices will vote to overturn the law, lower-court ruling, or (in this case) regulation.
The court agrees that the parties appealing will suffer "irreparable harm" if the stay is not granted.
Granting the stay serves a public interest.
But that decision only blocks implementation of the "Clean Power Plan" during litigation. It doesn't strike it down.
And the "fair prospect" that five justice will vote to strike it down got clouded with Justice Scalia's death.
Why is striking it down so important? Because the "Clean Power Plan" requires the nation as a whole to reduce electric power-plant carbon dioxide emissions by 32 percent by 2030 at an estimated cost of
$2.5 Trillion in lost gross domestic product;
500,000 manufacturing jobs and over 45 percent of coal mining jobs;
average annual shortfall of 300,000 jobs, with peak shortfall of 1 million; and
$7,000 in lost income per person.
At least this time, thanks to last week's decision, EPA can't force states and businesses to spend billions of dollars complying in the interim.
But unless we elect a President who will appoint, and a Senate that will confirm, a replacement who is a conservative, textualist, originalist jurist like Scalia—a President and a Senate equally committed to those principles—the liberal justices on the Supreme Court will probably have enough votes to uphold the rule and impose all those costs after all.
And to elect such a President and such a Senate, we need a well-informed electorate.
Do you see why Cornwall's educational message is so important—far beyond specifically environmental and economic concerns?
Why it's important to the preservation of American liberty itself?
EPA's pattern of abuse won't end until our public servants, from the President and Members of Congress and Supreme Court justices down to the lowliest bureaucrat, recover our Founders' vision of a government "of the people, by the people, and for the people." And that won't happen until the voters, too, recover that vision.
EPA's abuses won't end until leaders and voters alike appreciate afresh these truths from God's Word:
That human beings have precedence over all other earthly things (Genesis 1:26; Psalm 8).
That human beings have God-given rights to life (Exodus 20:13), liberty (Exodus 21:16; Luke 4:18), and property (Exodus 20:15) that governments are obligated to protect, not violate (Romans 13:1–4).
That God calls human beings not to minimize our impact on the earth but to "be fruitful and multiply and fill the earth and subdue it and have dominion over" it (Genesis 1:28)—a godly dominion that enhances its fruitfulness, beauty, and safety (Genesis 2:15), to the glory of God and the benefit of our neighbors.
This godly dominion depends not on people's staying poor and "in harmony with nature," but on their becoming prosperous enough to bear the costs of environmental protection.
And their prosperity can grow and continue only on condition of private property rights, entrepreneurship, free trade, limited government, and the rule of law, coupled with abundant, affordable, reliable energy, all of which are undermined by draconian environmental regulations.
But fighting global warming by reducing fossil fuel use—the aim of the "Clean Power Plan" and the international climate agreement negotiated in Paris in December, 2015, and signed by heads of state and other high-ranking officials at the UN headquarters in New York in April, 2016—means trapping the poor in poverty for generations to come, harming both them and the natural environment—all to achieve a 0.17˚C reduction in global average temperature in 2100 if all nations achieve all their commitments (which ain't gonna happen!).
In contrast, economic prosperity equips people to thrive in any climate, from the Arctic Circle to the Sahara Desert to tropical rainforests, while poverty condemns them to illness, suffering, and premature death even in a tropical paradise.
Relying on the truths of God's Word and the power of His Spirit, the Cornwall Alliance works to teach these and many more truths to our fellow Christians, the American public, and our representatives in government at local, state, and federal levels.
We need your help to do it. Please, click the "donate" button on this page now and give generously to help the Cornwall Alliance inform the American people so they can fight, and win, these battles!