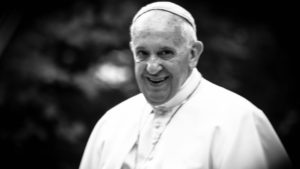 Reuters reports, "Pope Francis urged national leaders on Monday to implement global environmental agreements without delay, a message that looked to be squarely aimed at U.S. President-elect Donald Trump.
"Addressing a group of scientists that included theoretical physicist Stephen Hawking, the pope gave his strongest speech on the environment since the election of Trump, who has threatened to pull out of the 2015 Paris Agreement on climate change.
'The 'distraction' or delay in implementing global agreements on the environment shows that politics has become submissive to a technology and economy which seek profit above all else,' Francis said."
So the pope thinks opposition to the Paris Treaty stems from profit seeking?
How about all the billions in profits sought by renewable energy corporations like wind turbine makers General Electric and Siemens or solar panel makers First Solar and Solar City, whose products can't compete economically with fossil fuels or nuclear without massive government subsidies and mandates?
Read the whole article at The Washington Times.