The Cornwall Alliance is offering huge discounts starting Cyber Monday, November 27, and going through Friday December 1.
This would be a great time to pick up Christmas presents for friends and family.
With specials starting at $5, this is a sale you don't want to miss! Click here to browse our webstore. 
We do have limited quantities of some products, and once they are gone we will not be getting anymore in stock.
$5 specials include: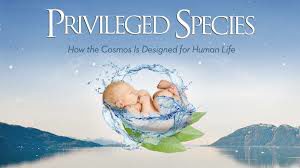 Privileged Species: How the Cosmos is Designed for Life
Are humans the accidental products of a blind and uncaring universe? Or are they the beneficiaries of a cosmic order that was planned beforehand to help them flourish? Privileged Species is a 33-minute documentary by Discovery Institute that explores growing evidence from physics, chemistry, biology, and related fields that our universe was designed for large multi-cellular beings like ourselves.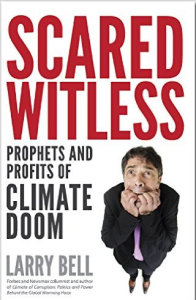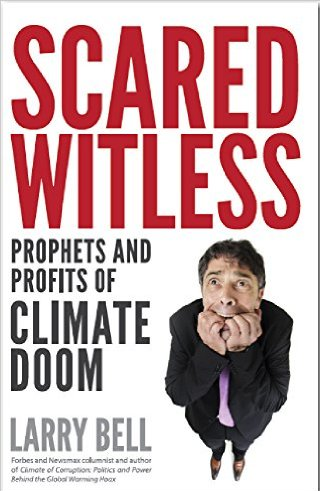 Scared Witless: Prophets and Profits of Climate Doom
Forbes and Newsmax columnist Larry Bell exposes powerful players and agendas behind political-science premised climate alarmism.
Written for the layperson by an internationally distinguished expert on space and other extreme environments, he deftly deflates overheated myths and deliberate distortions with cool-headed facts, perceptive analysis and humor.
Smaller Faster Lighter Denser Cheaper
Robert Bryce's amazing book, Smaller Faster Lighter Denser Cheaper, focuses on the tremendous benefits that come to us from smaller, faster, lighter, denser, cheaper technologies, and provides innumerable examples of ways in which the new technologies enhance human life while actually making people's work more valuable—and therefore the people more employable.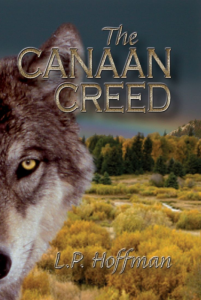 The Canaan Creed
Murder in Maine, wolves in Wyoming, and a fugitive, one life-changing summer for wolf biologist Anna O Neil. She needs answers. Who shot her father and why? Then, the arrival of a mysterious document called The Canaan Creed forces Anna to examine her own beliefs and gives her the key to restore a divided community. But, first, Anna must find the courage to confront a hidden evil and catch her father's killer.
A literary-fiction novel, The Canaan Creed weaves several sub-plots together as this mystery-suspense takes you on an entertaining and thought provoking adventure.
An Inconvenient Deception: How Al Gore Distorts Climate Science and Energy Policy
Cornwall Alliance published the print version of this book and this is the only place you can get a printed copy!
Al Gore's new movie An Inconvenient Sequel: Truth to Power is reviewed for its accuracy in climate science and energy policy.
As was the case with Gore's first movie (An Inconvenient Truth), the movie is bursting with bad science, bad policy and some outright falsehoods. The storm events Gore addresses occur naturally, and there is little or no evidence they are being made worse from human activities: sea level is rising at the same rate it was before humans started burning fossil fuels; in Miami Beach the natural rise is magnified because buildings and streets were constructed on reclaimed swampland that has been sinking; the 9/11 memorial was not flooded by sea level rise from melting ice sheets, but a storm surge at high tide, which would have happened anyway and was not predicted by Gore in his first movie, as he claims; the Greenland ice sheet undergoes melt every summer, which was large in 2012 but then unusually weak in 2017; glaciers advance and retreat naturally, as evidenced by 1,000 to 2,000 year old tree stumps being uncovered in Alaska; rain gauge measurements reveal the conflict in Syria was not caused by reduced rainfall hurting farming there, and in fact the Middle East is greening from increasing CO2 in the atmosphere; agricultural yields in China have been rising, not falling as claimed by Gore.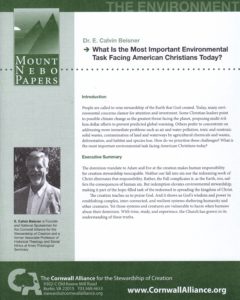 What is the Most Important Environmental Task Facing American Christians Today?
Virtually all American Christians agree that there is a Biblical mandate to care for the earth, but there is a wide range of opinion as to what constitutes proper creation care and stewardship. Dr. Beisner suggests that Christians should prioritize environmental concerns based on the seriousness and certainty of a given risk as well as the ability to effectively address said risk.
Furthermore, in the absence of a clear scriptural mandate the Church should leave most politicized environmental issues open to debate.
$10 specials include:
The Poverty of Nations: A Sustainable Solution
The whole world has a stake in the war against poverty and leaders across the globe are looking for a permanent solution. That's why economist Barry Asmus and theologian Wayne Grudem have teamed up to outline a robust proposal for fighting poverty on a national level.
These two experts believe the solution lies in a comprehensive development plan that integrates the principles of a free market system with the Bible's teachings on social ethics. Speaking to the importance of personal freedom, the rule of law, private property, moral virtue, and education, this book offers a clear path for promoting economic prosperity and safeguarding a country's long-term stability—a sustainable solution for a world looking for the way forward.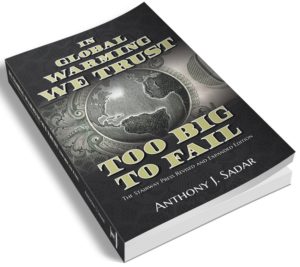 In Global Warming We Trust: Too Big to Fail
In Global Warming We Trust: Too Big to Fail is Certified Consulting Meteorologist Anthony Sadar's revised and updated critique of the climate-alarmist message, which he cogently argues is rooted in an anti-scientific as well as anti-Christian worldview that fails to adequately test theories by empirical evidence.
Worship not the Creature: Animal Rights and the Bible
Don't let the down-to-earth, diverting and friendly style fool you. Just as Americas wise Founding Fathers discovered latent tyranny in a penny tea tax, Dr. Jones powerfully exposes the radical political agenda of the contemporary animal rights movement. With careful argument, he reveals the animal rights movement as a potentially significant menace to liberty and even to Christianity itself.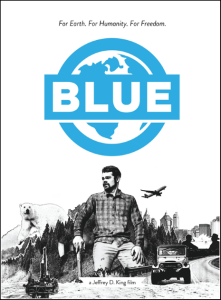 BLUE
BLUE is more than a film, it's an idea. Ideas have the power to change the way we think, begin movements, and even change the world. One of the most prominent idea of our time today is the Green Movement, which says that the Earth is threatened by the activity, even the existence, of mankind, and that the noble response is to restrict our freedom in order to save the planet. The movie BLUE challenges that idea. BLUE is an independently funded and filmed documentary by director, JD King.
Extra Special Sale: Resisting the Green Dragon!
For the first time in a long time we are reducing the price of the Resisting the Green Dragon series even more!
The Resisting The Green Dragon Book  will be on sale for $15.99 down from our previous sale price of $20.00.
The Resisting The Green Dragon DVD series will be on sale for $29.99 down from $39.99.
And The Resisting The Green Dragon Book and DVD set will be on sale for  $39.99 down from $50.00!
Don't miss out! The Sale starts November 27 and ends December 1 at midnight! Shop now!