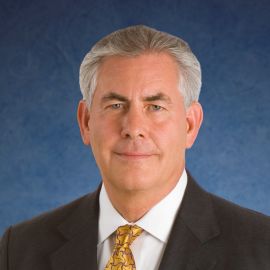 ExxonMobil CEO Rex Tillerson, nominated by President-elect Donald J. Trump to become Secretary of State, during his confirmation hearing before the Senate Foreign Relations Committee Wednesday, January 11, said clearly, concisely, and powerfully something that's been a key part of the Cornwall Alliance's message for years:
Nothing lifts people out of poverty quicker than electricity. That's just a fact. You give people light, and you give them the ability to refrigerate food, medicine, it changes their entire quality of life. They no longer cook on animal dung and wood cooking in their homes, so health issues, their health improves. I think it's very important that we use wisely the American people's dollars as we support these programs, and that means whatever is the most efficient, effective way to deliver electricity to these areas that don't have it, that should be the choice. And that is the wisest use of America dollars.
To understand the full case, see our paper A Call to Truth, Prudence, and Protection of the Poor 2014: The Case against Harmful Climate Policies Gets Stronger.