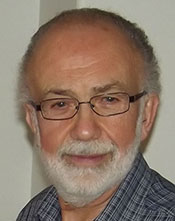 Respected physicist Roger W. Cohen passed away in September after a battle with a brain tumor. Three of Dr. Cohen's good friends, and fellow scientists, Martin P. Fricke, Laurance I. Gould, and William Happer wrote an obituary for Dr. Cohen in Physics Today detailing some of Dr. Cohen's very impressive accomplishments.
You can click here to read their record of his work in materials science and industrial management. One of his projects, "the first germanium-silicon thermoelectric power generator…, subsequently powered a series of outer solar system exploration spacecraft: Voyager (launched 1977), Galileo (1989), Cassini (1999), and New Horizons (2006)."
The Cornwall Alliance was privileged to have Dr. Cohen sign two of our public statements, "An Open Letter on Climate Change to the People, their Local Representatives, the State Legislatures and Governors, the Congress, and the President of the United States of America," and "An Open Letter to Pope Francis on Climate Change."
In addition to his numerous work accomplishments, it is important to note, as the authors of the article on Dr. Cohen did, that Dr. Cohen was:
 A source of tremendous integrity, Roger was an uncompromising believer in the principle that "Honesty must be regarded as the cornerstone of ethics in science."
If everyone stood by that principle it would be a better world indeed.