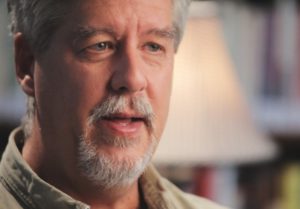 Just been too busy to write much in the way of blog posts lately, but here are some articles I've thought particularly well worth sharing lately:
Falling Sea Level: The Critical Factor in 2016 Great Barrier Reef Bleaching! by Jim Steele. "It is puzzling why the recent 2017 publication in Nature, Global Warming And Recurrent Mass Bleaching Of Corals by Hughes et al. ignored the most critical factor affecting the 2016 severe bleaching along the northern Great Barrier Reef – the regional fall in sea level amplified by El Niño. Instead Hughes 2017 suggested the extensive bleaching was due to increased water temperatures induced by CO2 warming. …"
New Euro-studies Confirm Sun Dominates Earth's Climate, by Dennis Avery. "Last year, the world's top particle physics research facility, CERN, turned the global warming debate upside down. CERN found, in the first-ever laboratory analysis of cloud chemistry, that solar variations—not CO2molecules—were the biggest factor in the earth's recent warmings! To be fair, climate modelers always admitted that clouds were the biggest unsolved mystery in climate change. …"
"'Deep State' Suspected in EPA Press Release 'Error'," by Joel B. Pollak. "The Hill connects ongoing conflict among staff at the Environmental Protection Agency to a press release on President Trump's executive order on energy independence Tuesday that included a quote slamming the president's new policy. The press release included a quote, mistakenly attributed to Sen. Shelley Moore Capito (R-WV), 'With this Executive Order, President Trump has chosen to recklessly bury his head in the sand. Walking away from the Clean Power Plan and other climate initiatives, including critical resiliency projects is not just irresponsible — it's irrational … Today's executive order calls into question America's credibility and our commitment to tackling the greatest environmental challenge of our lifetime.' In fact, the Hill notes, that statement was made by Sen. Tom Carper (D-DE). …"
Warring factions at EPA, by Anthony Adragna. "Civil war rocks Trump administration: Infighting continues to grow more heated between President Donald Trump's allies and establishment-minded Republicans who have been appointed to senior positions at federal agencies, but nowhere is the strife more pronounced than at EPA, POLITICO's Alex Isenstadt and Andrew Restuccia report. Trump loyalists at the agency have griped about being kept out of important planning meetings, and one person relayed an instance in which a member of EPA Administrator Scott Pruitt's team refused to look up from the phone when someone from Trump's beachhead team tried to strike up a conversation. Several people said Don Benton, the agency's White House-assigned senior adviser who oversaw Trump's campaign in Washington state, had been iced out though Benton disputed that. …"
Congress, Courts Must Help Trump Drain EPA Swamp, by Larry Bell. "It's far too early to gloat about glimmers of hope that a Trump administration sea change will finally reverse a rising tide of contrived climate alarm-premised regulatory assaults on fossil energy. Whereas encouraging White House staff appointments and executive orders come and go, any long-term win will require more durable congressional legislative actions. A good start would clarify that the Clean Air Act was never meant to authorize the Environmental Protection Agency (EPA) to regulate plant-nourishing CO2 as a 'climate pollutant.' As Supreme Court Justice Samuel Alito recently pointed out, 'When Congress authorized the regulation of pollutants, what it had in mind were substances like sulfur dioxide, or particulate matter — basically, soot or smoke in the air. Congress was not thinking about carbon dioxide or other greenhouse gases.' …"
Michael Mann Adjusts the Climate 'Turning Point' Out to 2020, by Eric Worrall. "Professor Michael Mann, inventor of the climate Hockey Stick, has just shamelessly shifted the dreaded climate tipping point to 2020. …"
The art of green deception … about those record temperatures in Antarctica, by Warren Blair. "On the same day (24 March 2015) in the real Antarctic (not Esperanza on the Trinity Peninsula) Australia's Casey research station had its coldest 24 March day in 18 years (minus 12.7 °C).  That wasn't mentioned and neither was any other interesting data like Casey's 2015 March mean maximum temperature was the same as 1990 and lower than 1991, 1992, 2001, 2002, 2006, 2007 and 2009. …"
The Resurgence of the American Coal Industry, by David Middleton. "… Of course the naysayers respond with: 'Trump declares end to "war on coal," but utilities aren't listening.' 'Coal is on the way out at electric utilities, no matter what Trump says.' But, they miss the point.  The resurgence of the U.S. coal industry isn't based on a resurgent domestic demand for coal as a power plant fuel. …"
March Air and Sea Temps, by Ron Clutz. "The recent El Nino is cooling down as shown clearly in both sea surface temperatures and lower troposphere air temperatures. The two relevant data sets are UAH v.6 and HadSST v3.1, both now providing averages for the month of March 2017. …"
The hidden impact of Trump's energy executive order, by Danny Vinik. "When President Donald Trump signed his executive order on climate change Tuesday, it was the rollback of Barack Obama's signature Clean Power Plan that dominated headlines. But to energy lawyers, a different section of the order stood out—one that so far has received little attention, but could weaken every climate-related regulation produced by the government. Trump's order rewrites the rules for measuring the "social cost of carbon," the crucial measuring stick that tells the government whether climate regulations are cost-effective or not. …"
The Magic Disappearing $100 Billion Climate Fund, by The American Interest. "Shocking news—the magic $100 billion climate fund appears not to be taking shape! Even optimistic estimates sat the fund is $40 billion short, and developing countries say that understates the problem. …"
Petition for Reconsideration of "Endangerment and Cause or Contribute Findings for Greenhouse Gases Under Section 202(a) of the Clean Air Act," by Concerned Household Electricity Consumers Council, consisting of Joseph D'Aleo, Clement Dwyer, Jr., Russell C. Slanover, Scott Univer, James P. Wallace III, Robin D. Weaver, and Douglas S. Springer. "…  the Endangerment Finding was based on attribution of observed climate change to anthropogenic activities through what EPA termed its three "lines of evidence." 74 C.F.R. at 66518. Scientific research since the adoption of the Endangerment Finding has invalidated each of EPA's three lines of evidence. This Petition principally relies on the peer-reviewed Research Report of Wallace, et al., that was first published on September 21, 2016. See https://thsresearch.files.wordpress.com/2016/09/ef-cpp-sc-2016-data-thspaper-ex-sum-090516v2.pdf ("Research Report"). That Research Report is based on evidence that includes data as to atmospheric temperatures subsequent to the 2009 Endangerment Finding. The invalidation of the Endangerment Finding is conclusive, and thoroughly undermines all basis for any and all EPA regulation that is based on the Endangerment Finding, and the Social Cost of Carbon estimates that are based on this Finding. The regulations that are based on the Endangerment Finding have resulted in much ongoing activity in the economy that looks to shut down existing sources of electricity and replace them with other much more expensive sources. Much of this activity is ongoing and, if not halted promptly, will impose massive new burdens on consumers of electricity. Therefore, Petitioners ask that EPA promptly convene hearings on this subject and issue a new "Non-Endangerment Finding" no later than June 20, 2017. …"
Discussion: Five reasons blog posts are of higher scientific quality than journal articles, by Anthony Watts. No way to give you just a quick lead, you must read this.
A Scientific Dissent from Darwinism. "We are skeptical of claims for the ability of random mutations and natural selection to account for the complexity of life. Careful examination of the evidence for Darwinian theory should be encouraged." 23 pages of one-signer-per-line list of Ph.D.'d scientists who endorse that statement are here.