Cornwall Alliance Key Staff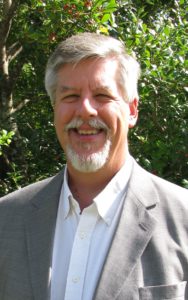 E. Calvin Beisner, Ph.D.                                                     Founder and National Spokesman
Dr. Beisner is Founder and National Spokesman of The Cornwall Alliance for the Stewardship of Creation, a network of over 60 Christian theologians, natural scientists, economists, and other scholars educating for Biblical earth stewardship, economic development for the poor, and the proclamation and defense of the good news of salvation by God's grace, received through faith in Jesus Christ's death and resurrection.
Dr. Beisner was associate professor of historical theology and social ethics at Knox Theological Seminary from 2000 to 2008 and of interdisciplinary studies (focusing on the application of Biblical worldview, theology, and ethics to economics, government, and public policy) at Covenant College from 1992 to 2000. He earned his B.A. in Interdisciplinary Studies in Religion and Philosophy at the University of Southern California, his M.A. in Economic Ethics from International College, and his Ph.D. in Scottish History/History of Political Thought at the University of St. Andrews in Scotland. He has been an elder in the Presbyterian Church in America and the Orthodox Presbyterian Church, planting a new congregation for the latter and serving on its pastoral staff for three years. He and his wife Debby, an accomplished portrait painter, have seven children and eight grandchildren.
His early childhood in Calcutta, India, where he observed both the beauties of God's creation and the tragedies of poverty, informed his later concerns for caring for both the natural world and the poor. His theological and philosophical studies in the 1970s led eventually to his studying political and economic philosophy in the 1980s, resulting first in his book Prosperity and Poverty: The Compassionate Use of Resources in a World of Scarcity, published in 1988, an introduction to economics informed by Biblical theology and ethics, and then his book Prospects for Growth: A Biblical View of Population, Resources, and the Future, published in 1990, which applied the lessons of the prior book to questions about alleged overpopulation, resource depletion, and environmental degradation and conservation. In 1997 he published Where Garden Meets Wilderness: Evangelical Entry into the Environmental Debate, a history and constructive critique of the evangelical environmental movement.
In 1999, after a colloquium with about 35 other scholars with shared interest in these subjects, composed The Cornwall Declaration on Environmental Stewardship, which was quickly endorsed by over 1,500 religious leaders from around the world and became the basis on which he founded The Cornwall Alliance in 2005.
In addition to the three books mentioned, he has written nine other books, edited over 30, contributed to over 35, and published thousands of articles, popular and scholarly, has lectured at universities, seminaries, conferences, and churches in North America, Europe, Africa, and Asia, and testified as an expert witness on the ethics and economics of climate change and climate and energy policy before committees of the U.S. Senate and House of Representatives, briefed the White House Council on Environmental Policy, and presented a paper to a scholarly colloquium on climate change of the Pontifical Institute for Justice and Peace at the Vatican in Rome. In 2014 the Heritage Foundation honored Dr. Beisner with the Outstanding Spokesman for Faith, Science, and Stewardship Award at the Ninth International Conference on Climate Change.
Education:
B.A. in Interdisciplinary Studies with concentrations in Religion and Philosophy and double minors in Classical Languages and Classical History, University of Southern California (1978)
M.A. in Society with Specialization in Economic Ethics, International College (1983)
Ph.D. in Scottish History (History of Political Thought), University of St. Andrews, Scotland (2003)
Megan (Toombs) Kinard                                                                          Director of Communications
Megan has a passion for people and loves to spend time making new friends. She loves the opportunity the internet has created for individuals to have a voice, and is an enthusiastic promoter of social networking as a platform for education and the free exchange of ideas. Megan has a bachelor's degree in International Relations and Spanish, and loves all policy analysis domestic and foreign.
If you would like to connect with Megan, you can email her at Megan@CornwallAlliance.org, or connect with her on a variety of social platforms including LinkedIn, and Twitter (@megantoombs). She will also receive your message if you tweet @CornwallSteward or message on Facebook.com/CornwallAlliance.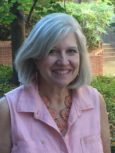 Nancy Rogers                                                                                Director of Donor Development
After earning her BA in Social Psychology at Mary Baldwin College, she worked for 15 years with the Eastman Kodak Company as a marketing specialist. She received one of the company's highest recognitions, entrance into the 110 Club, before she retired to raise a family with her husband Chris. She home schooled all three of their children while working alongside Chris in their multimedia production company, CDR Communications. Now that their children are all young adults, Nancy is ready to expand her service to the Cornwall Alliance and its supporters.
Passionately committed to Christ, His church, and the pro-life movement, Nancy serves on several boards, including the James Partnership, CareNet Pregnancy Resource Centers, and Sacred Ink. She and Chris are active in their church and lead a weekly small group in their home. One of Nancy's favorite things is hospitality, so if you're in Northern Virginia, please come visit the office for a cup of coffee and some Cornwall hospitality!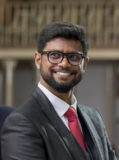 Vijay Jayaraj                                                                                             Research Associate for Developing Countries
Vijay is the Research Associate for Developing Countries for the Cornwall Alliance for the Stewardship of Creation. He has a Masters of Science in Environmental Science, and currently lives in New Delhi, India. You can follow him on Twitter @vjxxvj.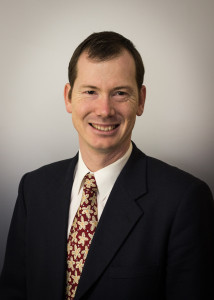 Dr. James Wanliss                                                                                   Contributing Writer
James Wanliss, Ph.D., is Professor of Physics at Presbyterian College, Clinton, SC. He is a Senior Fellow and Contributing Writer for The Cornwall Alliance for the Stewardship of Creation, and author of Resisting the Green Dragon: Dominion, Not Death. He has published over 50 peer-reviewed physics articles, has held the NSF CAREER award, and does research in space science and nonlinear dynamical systems under grants from NASA and NSF. He has lectured on topics as diverse as homeschooling, parenting, global warming, Christian apologetics, space weather, and the relation of theology to science.
James has been schooling his children at home for the past 15 years. He is passionate about knowing God, sharing the love of Christ, and demonstrating how the Christian worldview supports quality science. He has served as an expert reviewer for the United Nations Intergovernmental Panel for Climate Change.
---
Cornwall Alliance Advisory Board
Dr. Ted Baehr, President, Christian Film and Television Commission
Joel Belz, (Ret.), Founder and Publisher, World MagazIne
H. Sterling Burnett, Ph.D. (Applied Philosophy), Research Fellow, Managing Editor, ECN, Heartland Institute, Rowlett, TX
Kenneth Chilton, Ph.D., Founder and Senior Environmental Fellow, Center for Economics and the Environment, Lindenwood University, St. Charles, MO
Barrett Duke, Ph.D., Vice President, Ethics & Religious Liberty Commission, Southern Baptist Convention, Washington, DC
Dr. Charles Dunahoo, former Coordinator of Christian Education & Publication, Presbyterian Church in America
Dr. J. Ligon Duncan III, Chancellor, Reformed Theological Seminary, Jackson, MS, and President, Alliance of Confessing Evangelicals
Alan W. Gomes, Ph.D., Professor of Systematic Theology, Talbot School of Theology, La Mirada, CA
Rev. George Grant, Ph.D., Teaching Pastor, Christ Community Church (PCA), Principal, Kings Meadow Study Center, Nashville, TN
Wayne Grudem, Ph.D.,^ Research Professor of Theology and Biblical Studies, Phoenix Seminary, Phoenix, AZ
Steven Hayward, Ph.D., Resident Scholar, American Enterprise Institute; Thomas Smith Distinguished Visiting Professor, Ashland University, Ashland, Ohio; Secretary of Energy & Interior under President Ronald Reagan; author of the annual Index of Leading Environmental Indicators
Daniel R. Heimbach, Ph.D., Senior Professor of Christian Ethics, Southeastern Baptist Theological Seminary, Wake Forest, NC; Research Institute Fellow, Ethics & Religious Liberty Commission, Southern Baptist Convention
Peter J. Hill, Ph.D., (Ret.), George F. Bennett Chair of Economics, Emeritus, Wheaton College, Wheaton, IL; Senior Fellow, Property and Environment Research Center (PERC), Bozeman, MT
Peter Jones, Ph.D., President and Executive Director, truthXchange; Emeritus Professor of New Testament, Westminster Theological Seminary, Escondido, CA
John Khushal, Associate Director, CRU, North India; church planter in north India, Spanish River Presbyterian Church, Boca Raton, FL
Dr. George Khushf, Director and Professor, Center for Bioethics, Department of Philosophy, University of South Carolina, Columbia, SC
Rev. Dr. Paul D. Kooistra, President (ret.), Erskine College and Seminary, Due West, SC
Rev. Henry Krabbendam, Ph.D., President, Africa Christian Training Institute, Professor of Biblical Studies (ret.), Covenant College, Lookout Mountain, GA
David Legates,* Ph.D., Professor of Geography and Climatology, former Director of the Center for Climatic Research, University of Delaware, Newark, DE
Kevin Alan Lewis, J.D., M.Div., Th.M., Associate Professor of Theology and Law, Biola University, La Mirada, CA
Tracy Miller, Ph.D., Senior Policy Research Editor, Mercatus Center, Falls Church, VA
Marvin Olasky, Ph.D., Editor-in-Chief, World Magazine
Rev. Jerry O'Neill, Ph.D., President, Reformed Presbyterian Theological Seminary
Rev. Joey Pipa, Ph.D., President, Greenville Presbyterian Theological Seminary
Daryl Sas, Ph.D., Professor of Biology and Chairman of the Department of Biology, Geneva College, Beaver Falls, PA
Herbert Schlossberg, Ph.D., Senior Research Associate, Ethics & Public Policy Center
Rev. Louis P. Sheldon, Chairman, Traditional Values Coalition, Anaheim, CA
Frank J. Smith, Ph.D., D.D., President, Tyndale International University, Los Angeles, CA; Part-Time Instructor, Georgia Gwinnett College, Lawrenceville, GA; Minister, Atlanta Presbyterian Fellowship (RPCNA), Atlanta, GA
Roy W. Spencer, Ph.D., Principal Research Scientist, Earth System Science Center, University of Alabama, Huntsville, AL, and U.S. Science Team leader for the Advanced Microwave Scanning Radiometer flying on NASA's Aqua satellite
Timothy Terrell, Ph.D., Associate Professor of Economics, Wofford College, Spartanburg, SC
Rusty Towell, Ph.D., Professor of Engineering and Physics, Abilene Christian University, Abilene, TX
James A. Wanliss, Ph.D., Professor of Physics, Presbyterian College, Clinton, SC
Rev. Ralph Weitz, Stewardship Pastor, Immanuel Bible Church, Springfield, VA
Harry V. Wiant, Jr., Ph.D., Ibberson Chair in Forest Resources, Penn State University
---
Cornwall Alliance Scholars
(*indicates also serves as a Contributing Writer; ^indicates also serves on the Advisory Board.)
Senior Fellows
Kenneth Chilton,*^ Ph.D., Senior Environmental Fellow, Institute for the Study of Economics & the Environment, Lindenwood University, St. Charles, MO
Wayne Grudem, Ph.D.,^ Research Professor of Theology and Biblical Studies, Phoenix Seminary, Phoenix, AZ
Daniel R. Heimbach,^ Ph.D., Senior Professor of Christian Ethics, Southeastern Baptist Theological Seminary; Research Institute Fellow, Ethics & Religious Liberty Commission, Southern Baptist Convention
Peter Jones,*^ Ph.D., Executive Director, truthXchange, and Emeritus Professor of New Testament, Westminster Theological Seminary, Escondido, CA
David Legates,* Ph.D., Professor of Geography and Climatology, University of Delaware, Newark, DE
Vishal Mangalwadi, Ph.D., Theologian and Author, Founder, Revelation Movement, Pasadena, CA
Tracy Miller,*^ Ph.D., Senior Policy Research Editor, Mercatus Center, Falls Church, VA
Craig Vincent Mitchell,* Ph.D., Associate Professor of Philosophy, Politics, & Economics and Director of the Criswell Institute for Philosophy, Politics, and Economics, Criswell College, Dallas, TX
Roy W. Spencer, Ph.D.,^ Principal Research Scientist, Earth System Science Center, University of Alabama, Huntsville, AL, and U.S. Science Team leader for the Advanced Microwave Scanning Radiometer flying on NASA's Aqua satellite
Timothy Terrell,*^ Ph.D., Associate Professor of Economics, Wofford College, Spartanburg, SC
G. Cornelis van Kooten,* Ph.D., Professor of Economics and Research Chair in Environmental Studies and Climate, University of Victoria, BC, Canada
James A. Wanliss,*^ Ph.D., Professor of Physics, Presbyterian College, Clinton, SC
Fellows
Charles Clough,* Bel Air, MD; M.S., Atmospheric Physics; retired chief, U.S. Army Atmospheric Effects Team, Aberdeen Proving Ground, MD; retired Lt. Col., U.S. Air Force Reserve Weather Officer; President, Biblical Framework Ministries; adjunct professor, Chafer Theological Seminary, Albuquerque, NM
Barrett Duke,*^ Ph.D., Vice President, Ethics & Religious Liberty Commission, Southern Baptist Convention, Washington, DC
Neil L. Frank,* Ph.D. (Meteorology), the longest-serving Director of the National Hurricane Center (1974–1987) and retired Chief Meteorologist of KHOU-TV, Houston (1987–2008), Fulshear, TX
Ben Phillips,* Ph.D., Associate Professor of Systematic Theology, Director of the Darrington Extension, Associate Dean, J. Dalton Harvard School for Theological Studies, Southwestern Baptist Theological Seminary, Fort Worth, TX
Shawn Ritenour,* Ph.D., Professor of Economics, Grove City College, Grove City, PA
Adjunct Scholars
Mark Brandly, Ph.D., Associate Professor of Economics, Ferris State University, Big Rapids, MI
Gordon Evans,* M.S., Environmental Manager, Texas A&M University System, College Station, TX
Steven Hayward,*^ Ph.D., Thomas Smith Distinguished Visiting Professor, Ashland University, Ashland, Ohio; Secretary of Energy & Interior under President Ronald Reagan; author of the annual Index of Leading Environmental Indicators
Jamieson C. Keister,* Ph.D., (Ret.) Pharmaceutical Research Specialist, 3M Company, Lakeville, MN
Kevin Alan Lewis, Ph.D., Professor of Theology and Law, Biola University, La Mirada, CA
Michael Salazar,* Ph.D., Associate Professor of Chemistry, Union University, Jackson, TN
Chris Skates,* M.S., former Plant Chemistry Supervisor, Electric Energy Inc., Joppa, IL; author, Going Green: For Some It Has Nothing to Do with the Environment
Contributing Writers
William Anderson, Ph.D., Professor of Economics, Frostburg State University, Frostburg, MD
William D. Balgord, Ph.D. (Geochemistry), President, Environmental & Resources Technology, Inc., Middleton, WI
Michael E. Bauman, Ph.D., Professor of Theology & Culture, Hillsdale College, Hillsdale, MI
Kenneth Chilton,^ Ph.D., Senior Environmental Fellow, Institute for the Study of Economics & the Environment, Lindenwood University, St. Charles, MO
Charles Clough, Bel Air, MD; M.S., Atmospheric Physics; retired chief, U.S. Army Atmospheric Effects Team, Aberdeen Proving Ground, MD; retired Lt. Col., U.S. Air Force Reserve Weather Officer; President, Biblical Framework Ministries; adjunct professor, Chafer Theological Seminary, Albuquerque, NM
Michael Cochrane, Ph.D., Engineering Management and Systems Engineering; Defense and Technology Reporter, World News Group; Founder of Value Function Analytics, a consulting firm that helps clients achieve objectives by helping them to think about values; expert in statistical modeling and analysis.
Mark Coppenger, Ph.D., Professor of Christian Apologetics, Southern Baptist Theological Seminary, Louisville, KY
Rev. Richard S. Courtney, Expert Reviewer, Intergovernmental Panel on Climate Change, and Methodist Preacher, Cornwall, UK
Doug Daugherty, Project Manager, The Maclellan Foundation, Chattanooga, TN
Barrett Duke,^ Ph.D., Vice President, Ethics & Religious Liberty Commission, Southern Baptist Convention, Washington, DC
Arthur Eberle, M.S., President, Compliance Assurance, Harvest, AL
Gordon Evans, M.S., Environmental Manager, Texas A&M University System, College Station, TX
Bill Flax, Underwriting Manager, PNC Bank, Cincinnati, OH; author, The Courage to Do Nothing: A Moral Defense of Markets and Freedom; columnist, Forbes
Neil L. Frank, Ph.D. (Meteorology), the longest-serving Director of the National Hurricane Center (1974–1987) and retired Chief Meteorologist of KHOU-TV, Houston (1987–2008), Fulshear, TX
Michael Hart, M.A., Ph.D. (abd) (Medieval and English History; Medieval and European History), Professor Emeritus and inaugural holder of the Simon Reisman chair in trade policy (2000–2015), Norman Paterson School of International Affairs, Carleton University, Ottawa, Canada; author, Hubris: The Troubling Science, Economics, and Politics of Climate Change
Steven Hayward,^ Ph.D., Thomas Smith Distinguished Visiting Professor, Ashland University, Ashland, Ohio; Secretary of Energy & Interior under President Ronald Reagan; author of the annual Index of Leading Environmental Indicators
Peter Jones,^ Ph.D., Executive Director, truthXchange, and Emeritus Professor of New Testament, Westminster Theological Seminary, Escondido, CA
Jamieson C. Keister, Ph.D., (Ret.) Pharmaceutical Research Specialist, 3M Company, Lakeville, MN
Edward Krug, Ph.D. (Ret.), Soil and Water Scientist, Illinois State Water Survey and National Acid Precipitation Assessment Program, Urbana, IL
Mark Landsbaum, B.A. (Journalism), retired investigative reporter (Los Angeles Times) and editorial columnist (Orange County Register) covering, among other things, climate change since the 1990s; former Adjunct Professor of Journalism, Biola University; board member, Hope Women's Center, McKinney, TX
David Legates, Ph.D., Professor of Geography and Climatology, former Director, Center for Climatic Research, University of Delaware, Newark, DE
Terry Lovell, Ph.D., Professor of Business, Yavapai College, Prescott, AZ
Anthony Lupo, Ph.D., Department Chair and Professor of Atmospheric Science, and Principal Investigator, Global Climate Change Group, University of Missouri, Columbia, MO
Ronald Marks, Ph.D., Professor of Chemistry, North Greenville University, Greenville, SC
Tracy Miller,^ Ph.D., Senior Policy Research Editor, Mercatus Center, Falls Church, VA
C. Ben Mitchell, Graves Professor of Moral Philosophy, Provost, and Vice President for Academic Affairs, Union University, Jackson, TN
Craig Vincent Mitchell, Ph.D., Associate Professor of Philosophy, Politics, & Economics and Director of the Criswell Institute for Philosophy, Politics, and Economics, Criswell College, Dallas, TX
William A. Mundhausen, B.A., Chairman, Orion Center, Linn Creek, Missouri
Rev. Mark Musser, M.D., Pastor, Grace Redeemer Bible Church, Olympia, WA; author, Nazi Oaks: The Green Sacrificing of the Judeo-Christian Worldview in the Holocaust
Todd Pedlar, Ph.D., Associate Professor of Physics, Luther College, Decorah, IA
Ben Phillips, Ph.D., Associate Professor of Systematic Theology, Director of the Darrington Extension, Associate Dean, J. Dalton Harvard School for Theological Studies, Southwestern Baptist Theological Seminary, Fort Worth, TX
Shawn Ritenour, Ph.D., Professor of Economics, Grove City College, Grove City, PA
Anthony J. Sadar, M.S., Adjunct Professor of Earth & Environmental Sciences, Statistics, Air Pollution, Meteorology, & Engineering, Geneva College, Beaver Falls, PA
Michael Salazar, Ph.D., Associate Professor of Chemistry, Union University, Jackson, TN
David Shormann, Ph.D., Marine Chemist and Limnologist, President, DIVE (Digital Interactive Video Education), Houston, TX
Chris Skates, M.S., Plant Chemistry Supervisor, Electric Energy Inc., Joppa, IL
John Sparks, Ph.D., Dean of Arts & Letters (ret.), Grove City College, Grove City, IL
John Swayze, Ph.D. (ret.), Organic, Medicinal, and Agricultural Chemist, Carmel, IN
Timothy Terrell,^ Ph.D., Associate Professor of Economics, Wofford College, Spartanburg, SC
Ashley Thorne, Director of Communications, National Association of Scholars, Princeton, NJ
G. Cornelis van Kooten, Ph.D., Professor of Economics and Research Chair in Environmental Studies and Climate, University of Victoria, BC, Canada
Stephen Vantassel, Ph.D., Wildlife Control Consultant, Project Coordinator, Internet Center for Wildlife Damage Management, University of Nebraska, Lincoln, NE
James A. Wanliss,^ Ph.D., Professor of Physics, Presbyterian College, Clinton, SC
Alan Wisdom, independent writer and consultant, former Vice President, Institute on Religion & Democracy