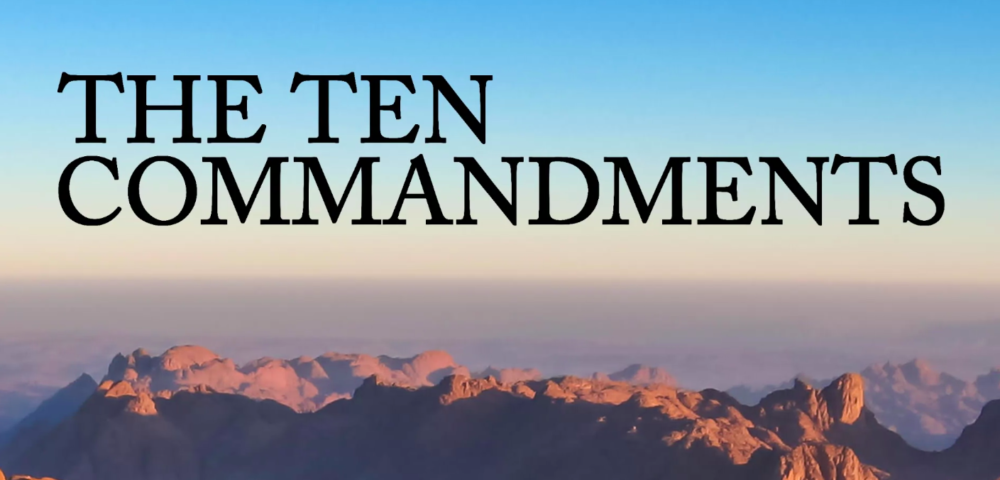 The Cornwall Alliance, in cooperation with our parent organization The James Partnership, has produced a series of 23 lectures on the Ten Commandments. How do those relate to our usual focus on environment and development? Lots of ways. This is the third in a series of brief posts exploring some of them.
"You shall not take the name of the Lord your God in vain, for the Lord will not hold him guiltless who takes his name in vain."—The Third Commandment
Here God forbids careless or irreverent use of His name. Elsewhere Scripture enlarges on this. We should show reverence to God in what we say and do not only regarding His name but also regarding His titles, attributes, rules, works, and Word. This makes sense. When someone belittles or insults a novel or a rule, he belittles or insults the novelist or rule maker. When he insults a building, he insults its designer or builder.
How does this Commandment relate to environmental stewardship?
For one thing, it means we should simultaneously show respect for the creation itself, because it is God's creation. This implies several things.
First, we should study the creation to gain appreciation of the genius it displays. "Great are the works of the Lord, studied by all who delight in them" (Psalm 111:2). In Job 38–41, God challenges Job and his friends to explain the origins and workings of many parts of His creation, animate and inanimate. The effect is to generate awe, wonder, reverence, faith, and gratitude. Our observation of sunrise and sunset, full moons and new moons, storms and calms, crystal clear blue skies and towering cumulus clouds, dense forests and stark deserts, canyons and mountains, oceans and rivulets, fish and birds and animals and mankind and much, much more should prompt us to the "fear of the Lord, which is the beginning of wisdom."
Second, we shouldn't be careless in creation's use, abusing or wasting it. It's one thing for us to "feed on the good pasture" and "drink of clear water," enjoying these gifts of God; it's another to "muddy the rest of the water with [our] feet" (Ezekiel 34:15)—metaphors by which Ezekiel warned the false shepherds of Israel in his day that God would hold them accountable for the harm they did to His people. Our use of water and soil, of plants and animals, should be wise, designed to enhance rather than to diminish their fruitfulness, beauty, and safety.
These two implications of this Commandment are fairly obvious. A third is less so, but very important nonetheless in light of thought common to today's environmental movement.
Environmentalists frequently speak of the earth and its ecosystems as extremely fragile, prone to catastrophic collapse in response to human actions—sometimes even human actions on a scale that seems insignificant by comparison. The fear, for instance, that our increasing carbon dioxide's concentration in the atmosphere from 27 or 28 thousandths of a percent (as it was for centuries before the Industrial Revolution) to 54 or 56 thousandths of a percent (which it might reach late in this century) will cause catastrophic global warming suggests that earth's climate system is poorly designed, like a building that would collapse if you merely leaned against one of its walls. That view seems to insult the climate system's Designer.
It is possible to harm ecosystems, and we should seek to avoid that. But it's also possible to exaggerate or even fabricate harms, and that's not good, either. Instead, we need God-given wisdom to exercise the holy dominion God intends for us (Genesis 1:28).
For a short preview, watch below. For more information on the Ten Commandments video series, click here, or you can purchase it in our web store here.