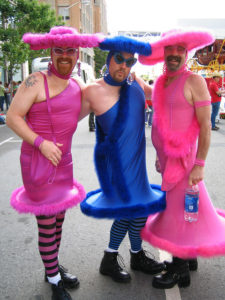 The ability to "test all things, hold fast what is good" (1 Thessalonians 5:21) is something that all Christian leaders/teachers are obligated to cultivate assiduously. Liberal Baptist theologian/ethicist David Gushee, discussed in Rod Dreher's blog post "We Have Been Warned," has failed in that and led many thousands of Christians into serious errors in theology, ethics, politics, even economics and science. Gushee supports government's forcing churches and religious schools to embrace LGBT "rights" or lose their tax exemption.
I can't help wondering if the many evangelical leaders who, lacking any significant expertise on the subject themselves, embraced "Climate Change: An Evangelical Call to Action" back in 2006 and following years would have been so trusting had they known that its primary author, Gushee, so lacked Biblical understanding that he held then, or soon would hold, the views he now holds on sexuality and religious liberty.
Those who understood the scientific, economic, and theological/ethical aspects of climate change and climate policy better didn't fall for Gushee's message but instead embraced "A Call to Truth, Prudence, and Protection of the Poor: An Evangelical Response to Global Warming."
Afterward I debated Gushee for several hours at Union University, where he taught at the time. Full video of the debate is available from the Cornwall Alliance's online store.
Featured image courtesy of Lil'Bear, Flickr Creative Commons.