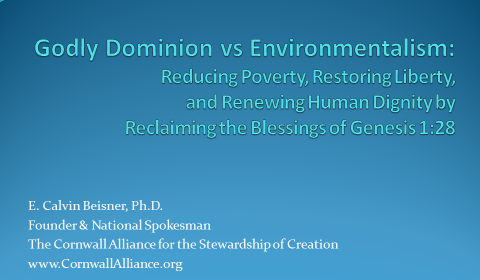 A newspaper reporter once asked me what I thought Biblical environmental stewardship would look like.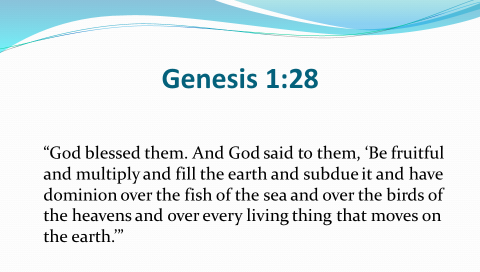 I responded that, on the basis of Genesis 1:28, which says God blessed Adam and Eve
"And God said to them,

'Be fruitful
and multiply
and fill the earth
and subdue it
and have dominion

over the fish of the sea
and over the birds of the heavens
and over every living thing that moves on the earth,'"
it would look like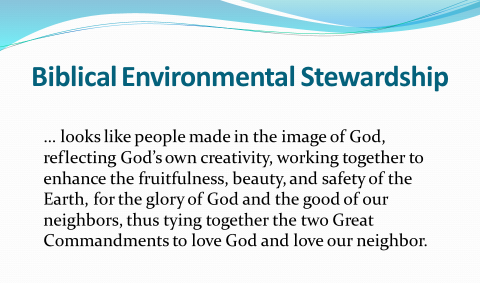 people made in the image of God,
reflecting God's own creativity,
working together
to enhance the fruitfulness, beauty, and safety of the Earth,
for the glory of God
and the good of our neighbors,
thus tying together the two Great Commandments to

love God and
love our neighbor.
For example, I said, three hundred years ago the average yield per grain of wheat sown was 4 grains, but today it's 800.