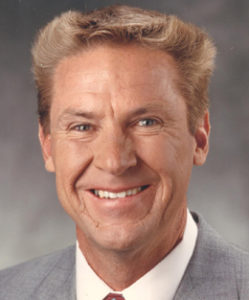 As an evangelical Christian, I believe we should be good stewards of God's planet. We should strive to reduce pollution to protect human health and the natural environment. We should explore new alternative energy sources, always seeking to maximize benefits and minimize harms. We should prioritize providing electricity for the 1.2 billion people who don't have it—and consequently suffer high rates of disease and premature death.
For these and many other reasons I applaud Mitch Hescox and Paul Douglas's Caring for Creation: The Evangelical's Guide to Climate Change and a Healthy Environment (Bethany House, 2016). I enjoyed chapter 4 "We Are Easter People," which encourages us to move forward not only in our Christian walk, but also in our physical world to explore new alternative energy sources. I appreciate their passion when discussing alternative energy in chapter 6. The success of the M-Kopa Solar Company in Africa with small solar units is impressive. As the authors point out, most of the 1.2 billion people in the world who have no electricity live in remote regions where it would be impossible, in the near term, to erect adequate power lines even if centralized power plants were built. There and in many other remote locations small solar units are the better answer.
It is unfortunate, however, that Hescox and Douglas chose not to present an unbiased discussion of the global warming debate, because this distracts from other excellent parts of the book.
As a veteran atmospheric scientist, I disagree with their basic premise. They believe that human emissions of carbon dioxide (CO2) are causing dangerous global warming that we must stop by converting the world's energy systems from fossil fuels (which now provide about 85 percent of all energy people use worldwide) to "green" energy.
How firmly do they believe this? Douglas writes,
"When people ask me why more climate scientists don't debate professional skeptics in the media, I tell them the truth. At this point, it's the rough equivalent of debating gravity or the Apollo moon landing" (p. 90).
As a meteorologist with a Ph.D. instead of a B.S., and over 20 years more experience, I can tell you, that attitude is irresponsible.
It's also inconsistent with something else the authors do. They challenge readers to raise serious questions about the truth of dangerous manmade global warming. When Hescox is asked about the reality of global warming, he replies: "Don't believe me without researching the facts for yourself. Don't listen to twenty-second sound bites on FOX News or MSNBC or talk radio. Take the time to examine the facts for yourself." That's what I have been doing over the last nearly 20 years, building on my 55-year career as a meteorologist.
What is the global warming controversy? It is not about the earth warming. Earth has been warming for over 150 years as we emerge from the Little Ice Age. The controversy is over the causes, magnitude, and possible harms or benefits of the warming. Is the cause CO2, as the authors claim, or other factors related to natural cycles, or a combination—and if so, in what balance? Is the warming rapid, large, and dangerous, or gradual, small, and benign? The intent of this review is to show that, contrary to Hescox and Douglas's assertions, meteorological data support natural cycles, the case for CO2 as primary driver is very weak, and the magnitude of our contribution is small and not dangerous.
While Hescox has no credentials in climate science, I do not denigrate Douglas's. He has been a TV and radio meteorologist for 35 years. But I do expect him to show me equal respect granted my 55-year career in meteorology and climate science, much of it at significantly higher levels of responsibility. I served in the Air Force as a weather officer from 1953–1957, earned my Ph.D. in meteorology from Florida State University, joined the National Hurricane Center in 1961, where I served for 25 years and was Director from 1974–1987 (the longest term of any Director), then served as chief meteorologist for the CBS TV affiliate in Houston until my retirement in 2008—a retirement during which I have continued and even expanded my studies of global climate change.
I have been following the global warming debate for almost 25 years. During that time I have metamorphosed from a mild believer in the 1980s and 1990s to a very strong skeptic. My journey is typical of a number of skeptics.
I became aware that the planet was warming in the 1980s. James Hansen (NASA) held a press conference in Washington, D.C., on June 9, 1988, and announced that CO2 was causing the earth to warm. Hansen built that relationship into a numerical model that predicted disastrous warming. I had no reason to question his conclusion.
In the late 1990s, big changes occurred when, despite 1998's global average temperature being the warmest on record until then because of an extraordinarily powerful El Niño, from early 1997 through late 2015—a period of nearly 19 years—there was no statistically significant increase in global average temperature according to our most reliable measurements. The warming trend that had alarmed Hansen and others stopped, even while CO2 levels accelerated upward. What happened? Could CO2's role have been overstated?
About that time a meteorologist friend challenged me to go back and look at the data. After reading dozens of books and hundreds of papers, looking at reams of data and talking to numerous experts on both sides of the debate, I have concluded that CO2 is not a major factor in the earth's temperature.
What led to that conclusion? Here are some of the basic facts….