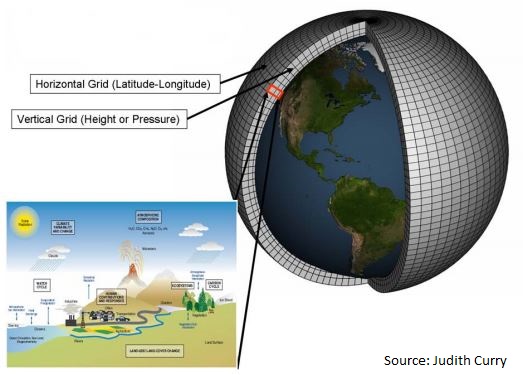 For years we at the Cornwall Alliance have been saying that the disagreement between model predictions (or projections or simulations, call them what you will) of global temperatures and real-world observations means the models are invalidated and therefore provide no rational basis for predictions of future temperature and therefore no rational basis for policies meant to respond to such predictions. Now one of the world's leading climatologists, recently retired Professor Judith Curry, Chair of the Department of Earth and Atmospheric Sciences at Georgia Tech, has said, a little less bluntly, the same thing:
Climate models are useful tools for conducting scientific research to understand the climate system. However, … current GCMs are not fit for the purpose of attributing the causes of 20th century warming or for predicting global or regional climate change on timescales of decades to centuries, with any high level of confidence. By extension, GCMs are not fit for the purpose of justifying political policies to fundamentally alter world social, economic and energy systems. It is this application of climate model results that fuels the vociferousness of the debate surrounding climate models.
Reading her whole paper, "Climate models for the layman," will enable any layman to understand just why the models can't be trusted for prediction and policy.
Featured image courtesy of Judith Curry and the Global Warming Policy Foundation.