Dr. Timothy Ball, a climatologist and former professor at University of Winnipeg and outspoken critic of climate alarmism, won a huge victory in a Canadian court yesterday. As longtime friends of Tim's and admirers of his courageous work for the cause of truth and climate sanity, we at the Cornwall Alliance congratulate him.
His son reported to Anthony Watts of WattsUpWithThat.com yesterday, "This morning the judge dismissed all charges in the lawsuit brought against Tim by BC Green Party leader Andrew Weaver. It is a great victory for free speech."
It's not just a great victory for free speech and free press. It's also great news for freedom of conscience, intellectual integrity, scientific integrity, freedom of public debate, and climate sanity.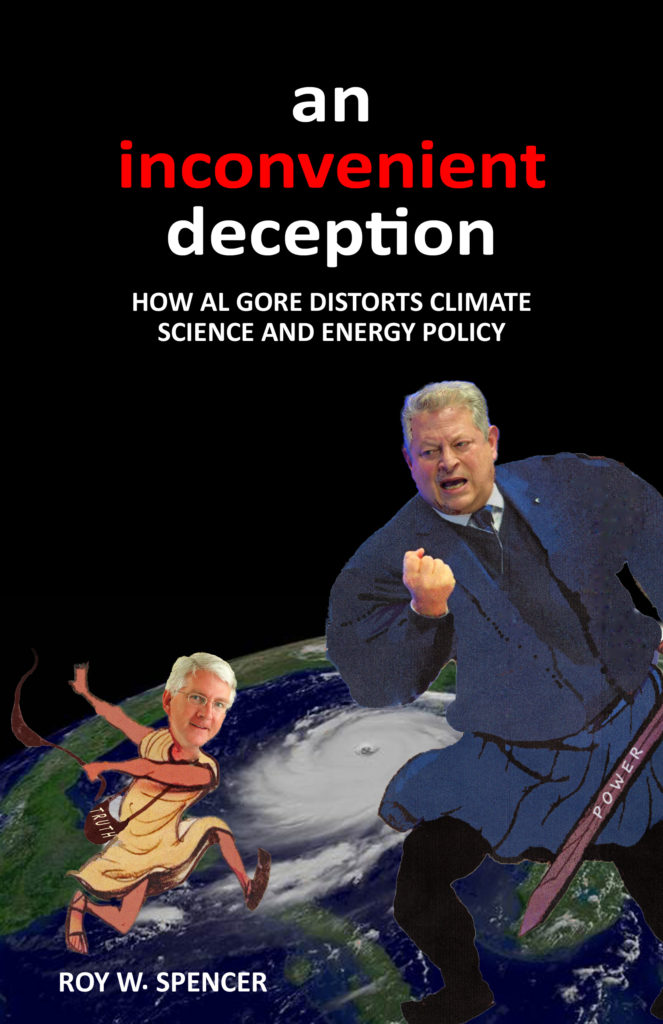 When Cornwall Alliance Senior Fellow Dr. Roy W. Spencer, author of Amazon bestseller An Inconvenient Deception: How Al Gore Distorts Climate Science and Energy Policy and Principal Research Scientist at the University of Alabama, learned of the ruling, he said on his Facebook page, "now I know why my court testimony in Vancouver was cancelled."
Weaver sued Ball seven years ago, alleging that Ball had libeled him in an article published in (and later retracted by) the Canada Free Press. (The article is excerpted at length in Weaver's suit.) Ball denied the allegations and insisted that the assertions Weaver said were defamatory were true. As Ball explained today in a note to Marc Morano of ClimateDepot.com:
…. When we received the Weaver lawsuit we decided we would not be bullied into silence by what we considered to be SLAPP (Strategic Lawsuits Against Public Participation) and spent all our savings on legal fees before John O'Sullivan helped us set up a web site and a Paypal donation tab.

We later learned that the publication, Canada Free Press (CFP), had accepted and published an apology written by McConchie. I was not consulted or even informed that this was happening. Meanwhile we had hired Michael Scherr, a defamation lawyer with Pearlman Lindholm in Victoria BC. ….

By the summer of 2017 a date for the Weaver trial was set and it was held in November over three weeks in Vancouver, Canada. Between filing the lawsuit and commencement of the trial, Weaver was elected as a Green Party member for the BC Legislature. At the trial he was the Green Party leader in his second term. The theme of the article he sued me for defamation involved the claim that the political hijacking of climatology by the IPCC set back climate research and understanding by 30 years. In the article I made comments about an interview and experience I had with Weaver that I did not fully substantiate. I wrote a letter of apology for those unsubstantiated comments but not for the overall claims of the article. ….

The judge ruled that Weaver was not defamed by me and dismissed the claim completely. This was after almost seven years and thousands of dollars in legal costs.
Canadian libel law differs significantly from American, making it much easier for someone to prevail in a claim to have been libeled. That makes the dismissal of all of Weaver's charges highly significant. Their failure there implies they'd have failed all the more miserably under American law, where, because Weaver is a public figure, he'd have had to prove not only that Ball's assertions about him were false, defamatory, and damaging, but also (as he didn't have to prove in Canada) that Ball made them with malice aforethought and reckless disregard for the truth. In other words, the dismissal implies that Weaver's charges that Ball's assertions about him were false, defamatory, and damaging were—all of them—false, or at least that Weaver had failed to prove to the court that any of them true.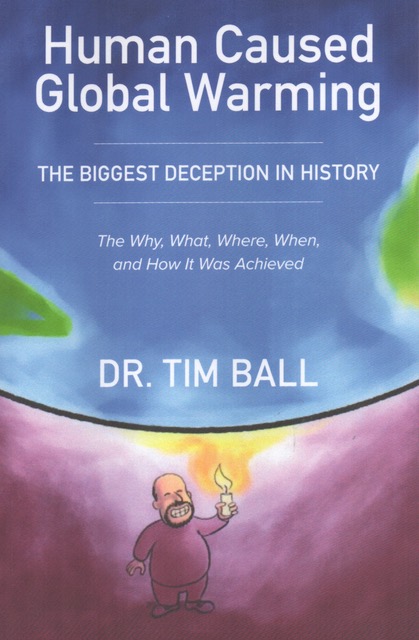 Ball, author of Human Caused Global Warming: The Biggest Deception in History—The Why, What, Where, When, and How It Was Achieved, informed me by email this morning that the "next issue" in the dispute between him and Weaver is the settlement of legal costs: "The judge said he would leave it up to us to sort out." We hope Weaver will be required to reimburse all of Ball's legal costs. He brought the suit. He made the allegations of libel. He failed to convince the court. He should bear the costs.
P.S. If you liked this article you might enjoy our Cornwall Alliance Email Newsletter! Sign up here to receive analysis on top issues of the day related to science, economics, and poverty development. As a thank you for signing up, you will receive a link to watch Dr. Beisner's 84 minute lecture "Climate Change and the Christian: What's True, What's False, What's our Responsibility?" Free!